Chris's camera pages
Kodak Retinette (type 017) for sale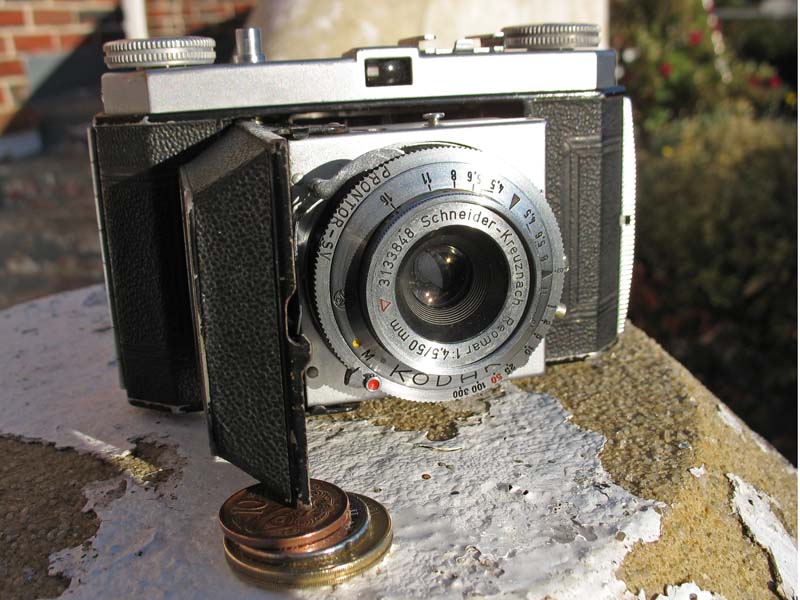 The Retinette type 017 is Kodak's last folding Retinette model. The camera is generally similar in design to the Retina I type 013 and was manufactured from 1951 to 1954. The Retinette has a front-cell focusing Reomar lens in a Prontor-SV shutter.The film advanced by knob, and the 50mm f/4.5 Reomar lens is capable of producing good results.The shutter has speeds from 1 to 1/300th second and it is synchronised for electronic flash.I have completely serviced this camera and so it is all working correctly. The lens is clean, and the camera is ready for immediate use.
A reasonable example, some paint loss on the camera back, but of course the camera works just as it should, so it will make a great user. For sale at NZ$95.00, airmail postage to the North America or Europe will cost NZ$30.00.
Please check my swap page for other Kodak Retina cameras, lenses and accessories.