Chris's camera pages
Kodak Retina I type 126 for sale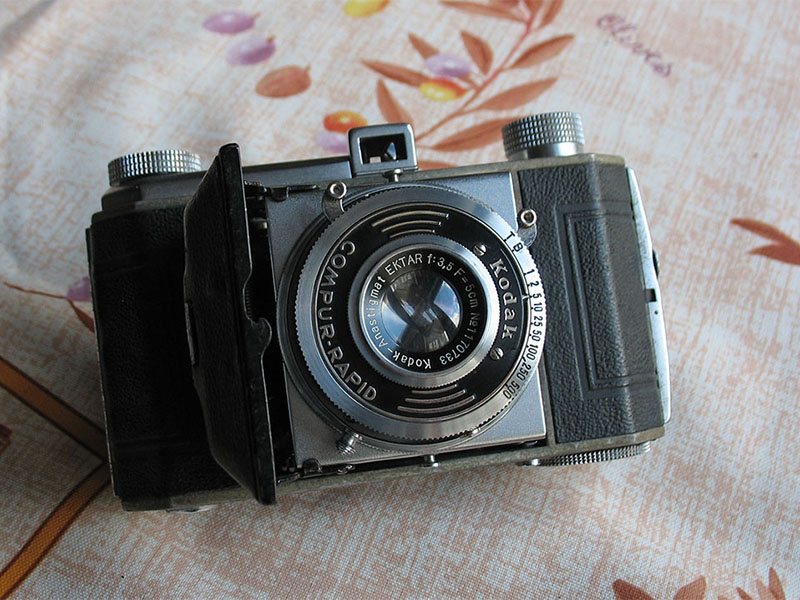 The type 126 was the first of the Retina I cameras with a chrome top cover, made in 1936 and 1937. This one has an uncoated Kodak Anastigmat Ektar 5cm f/3.5 lens in a non-flash synched Compur-Rapid shutter with speeds from 1 to 1/500th second, and B & T settings.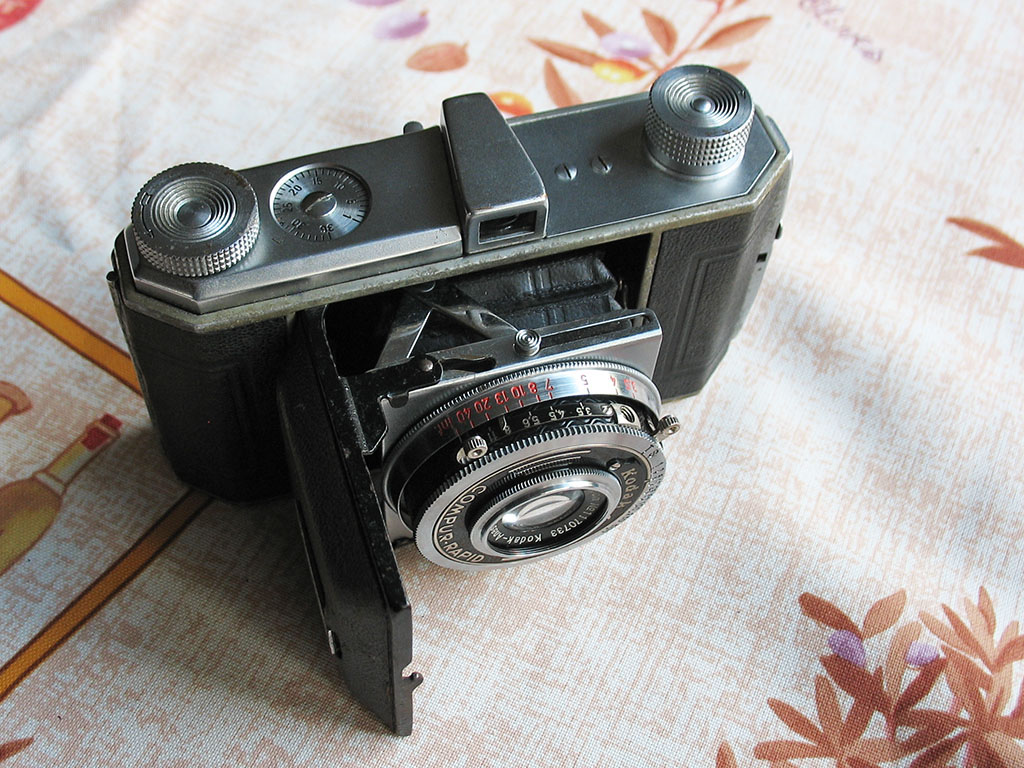 This one was made for the export market, as such it has the focus scale marked in feet, and the depth-of-field calculator on the camera base is in English.I would describe this one as being in 'user' condition, it's not a particularly pretty example because the alloy body edges show corrosion staining. Some pitting to the chrome of the film advance knob.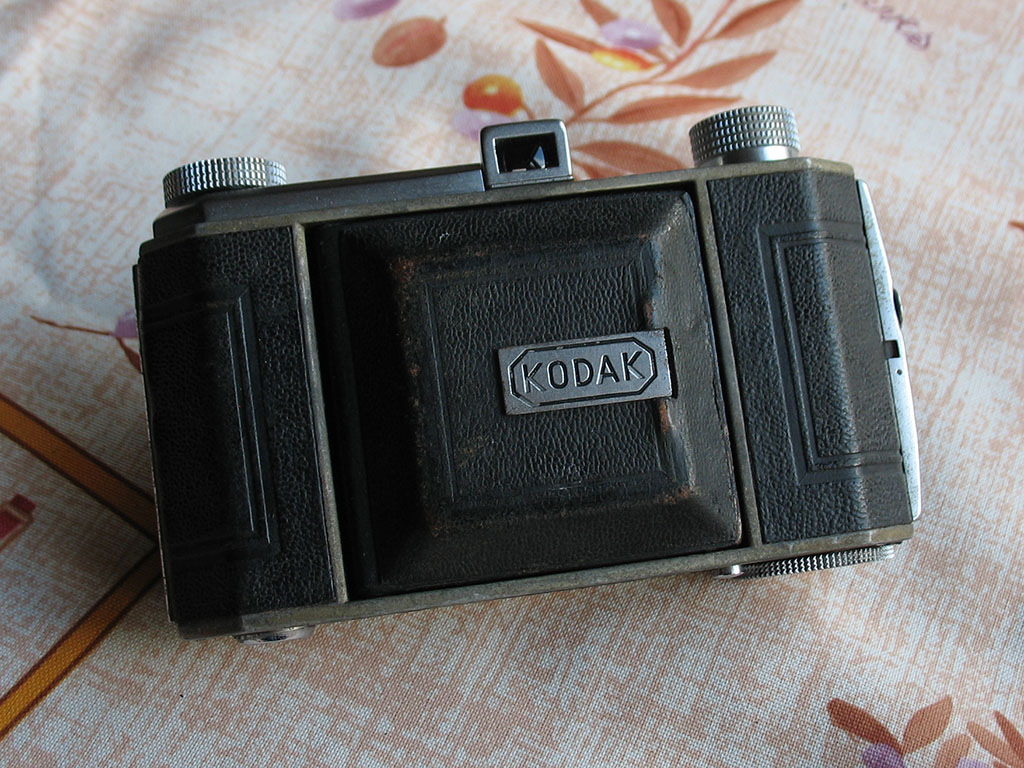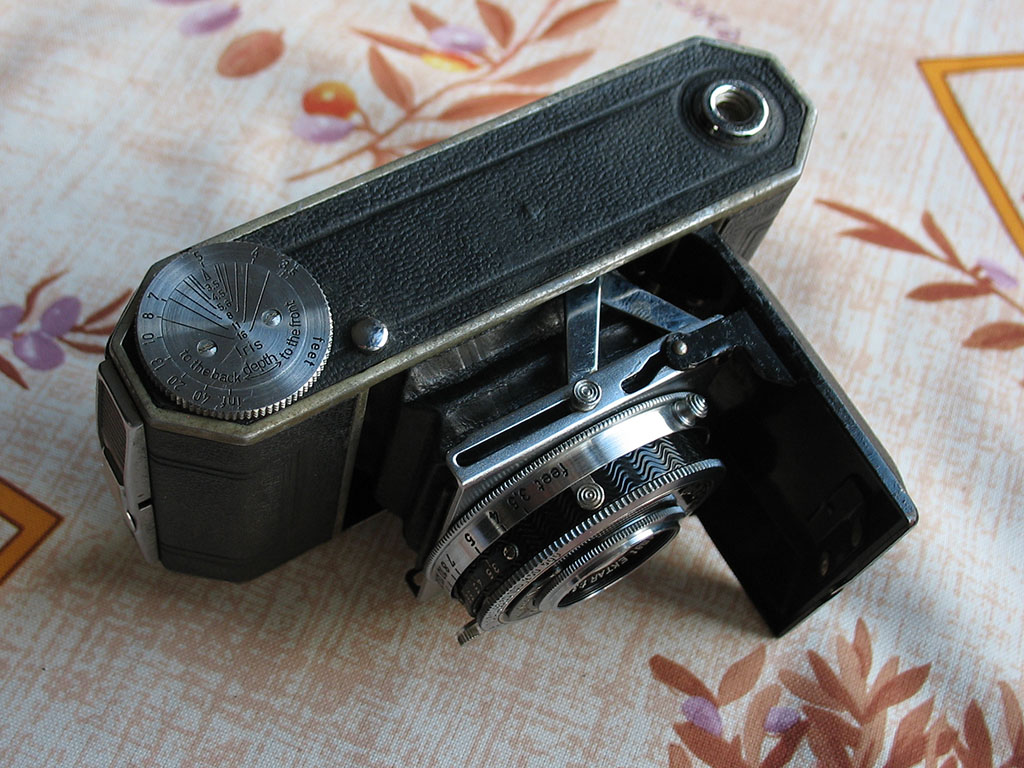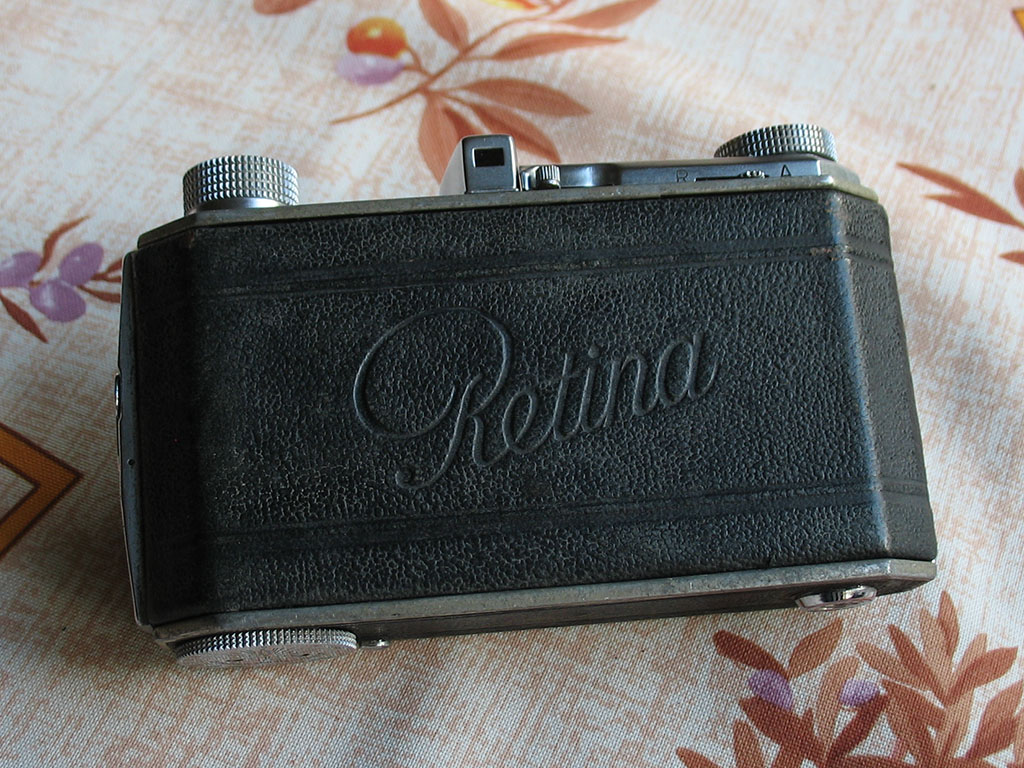 Freshly serviced and priced at NZ$125, airmail postage to the States or Europe would add NZ$35.
Please check my swap page for other Kodak retina cameras, lenses and accessories.