Chris's camera pages
Typical Retina IIIC service
This camera had a few obvious short-comings visible from just a brief inspection. The shutter was sticking and certainly in need of a CLA, the focus adjustment was stiff, the rangefinder was slow to return to the infinity position and was quite hazy, and the front door seemed somewhat looser than usual. Now to the details....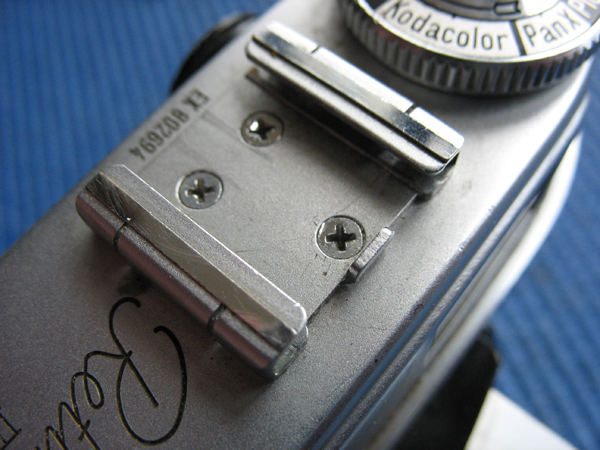 As you can see, the three screws holding the shoe are foreigners.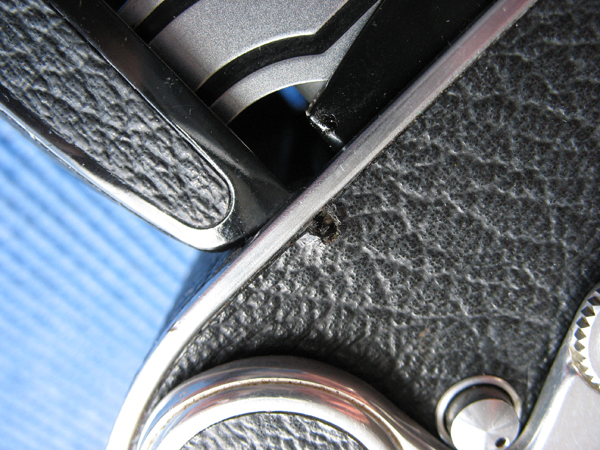 The secret to the loose front 'door', a missing hinge-pin screw, and where it made good its escape through the base leatherette.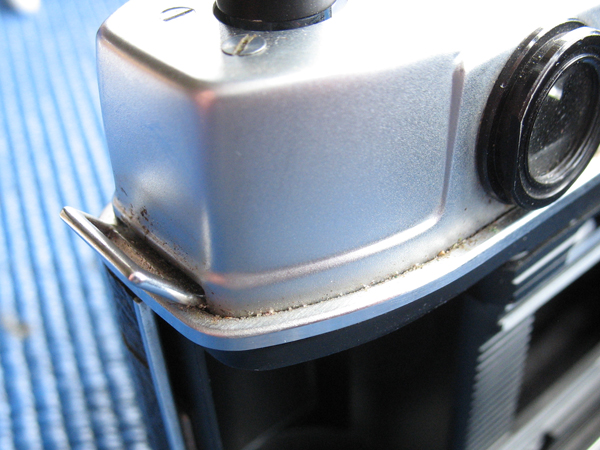 One of the original shoe screws used to fix the top cover.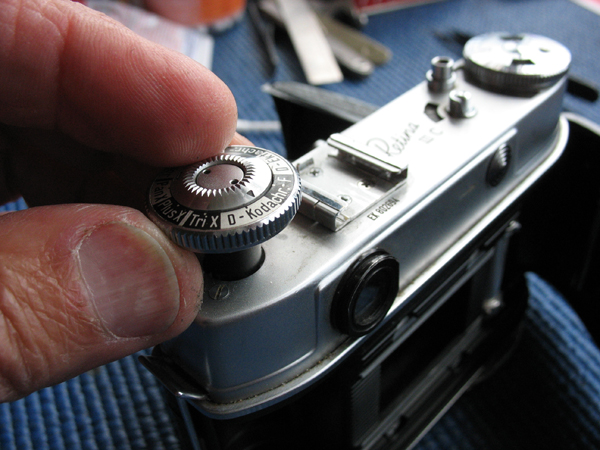 That film reminder dial is unusually loose, and evidence of sand around the edge of the body trim.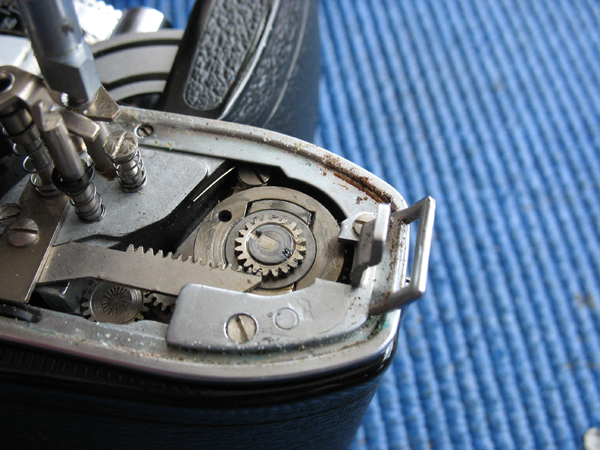 Under the top, lots of sand and dirt.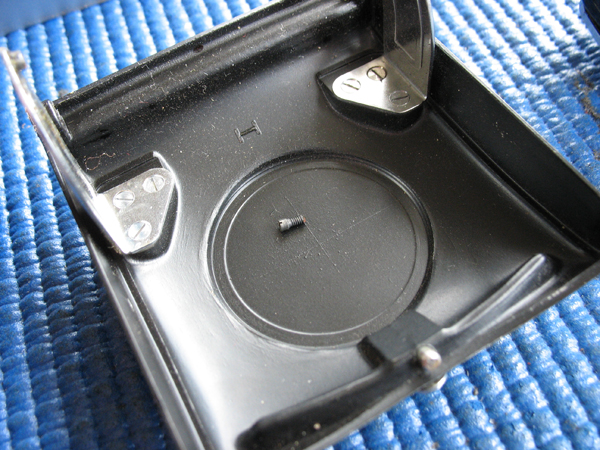 The front 'door' with one of the two screws it should have had.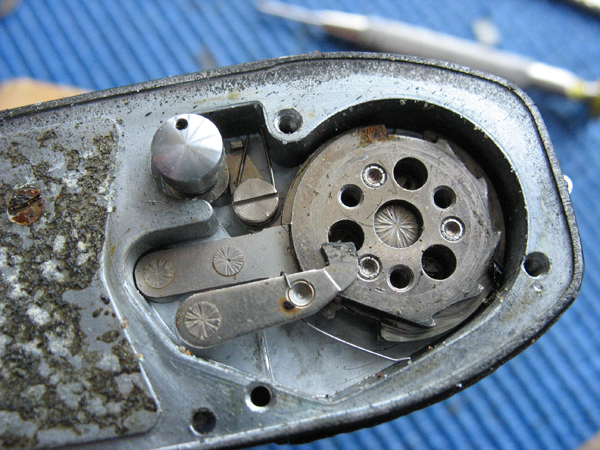 More sand and corrosion.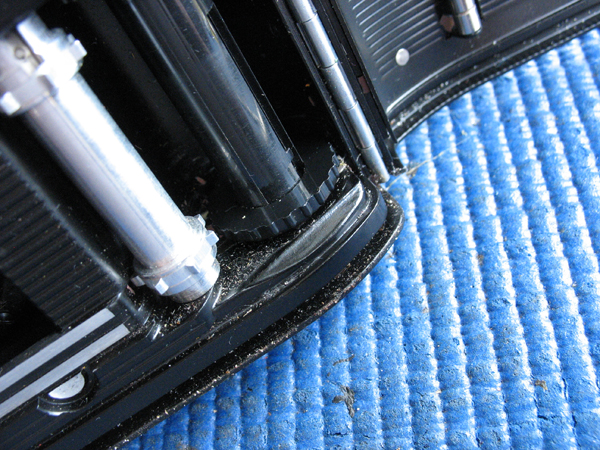 It's worse inside the back.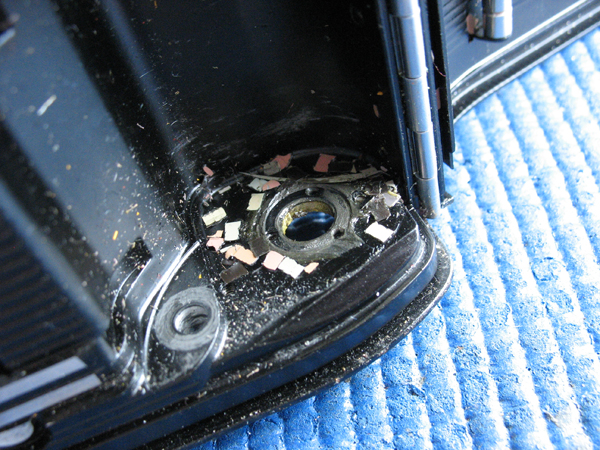 Film-chips breeding in here....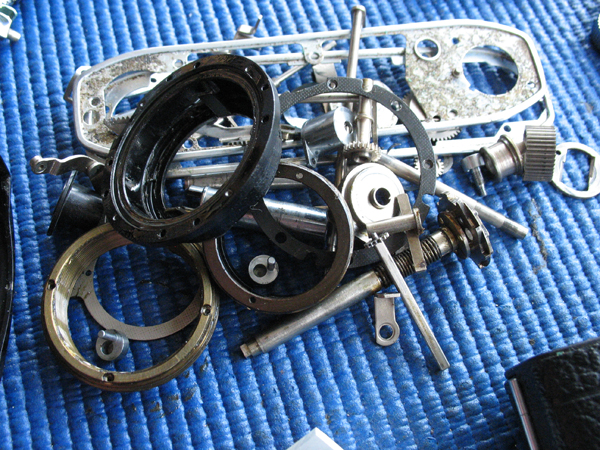 Body parts ready for cleaning in the degreaser and ultrasonic cleaner.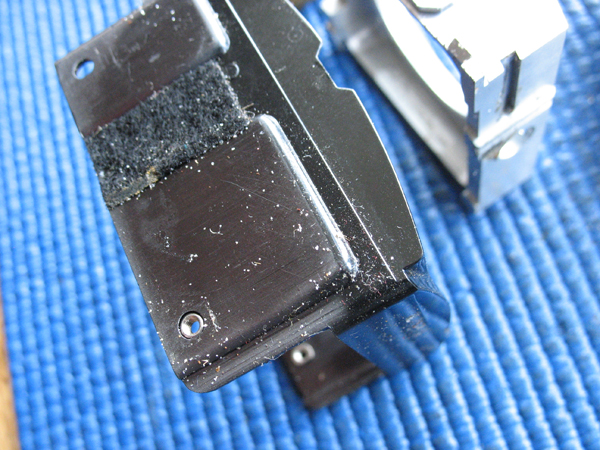 That sand is everywhere.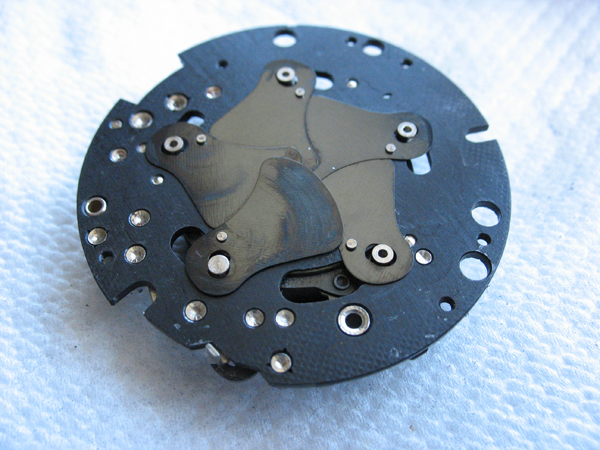 Oily shutter blades.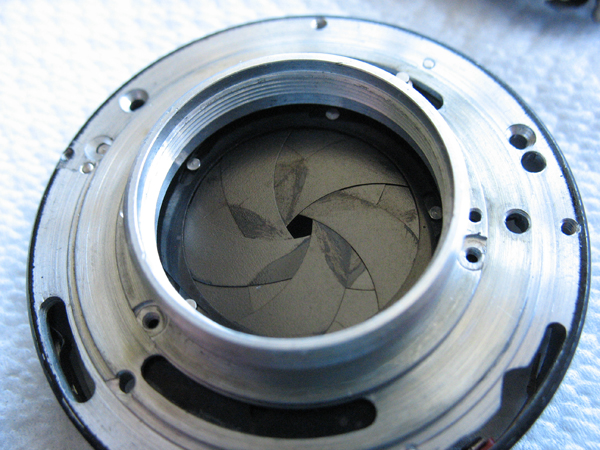 And oily diaphragm blades.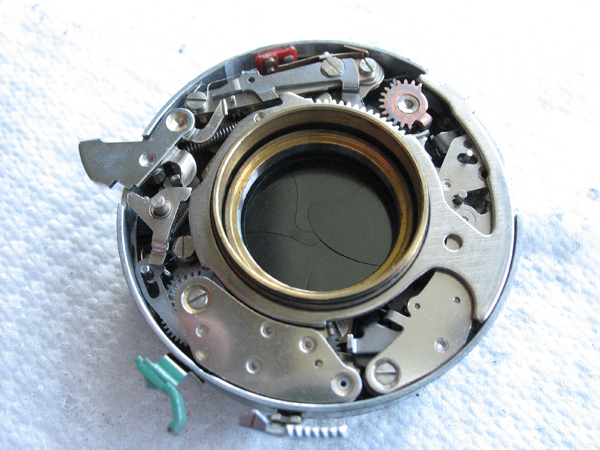 Shutter cleaned, lubricated and ready to close up..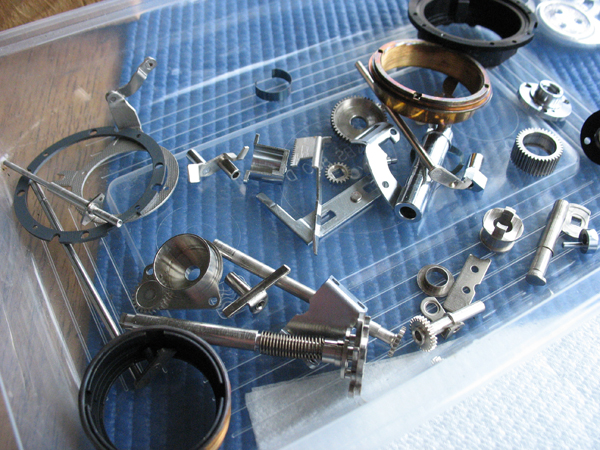 The parts back from the cleaner.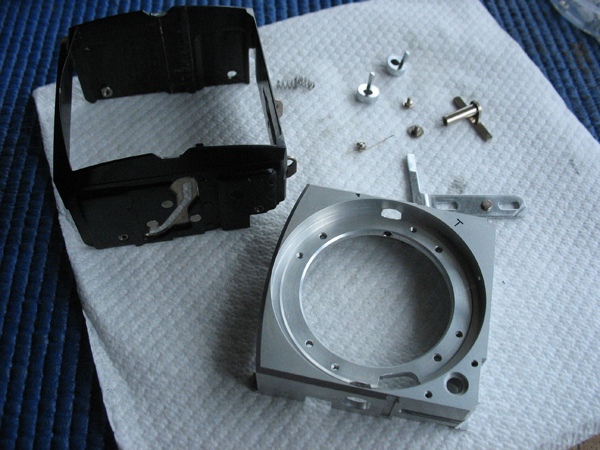 Ready to assemble the front sliding sections.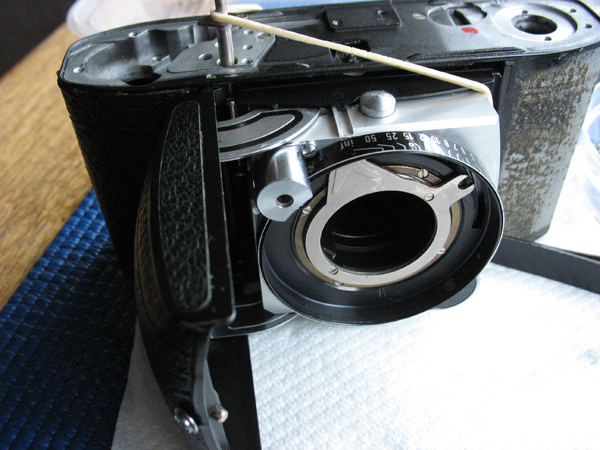 All the shutter-mount and focus gear back in the body.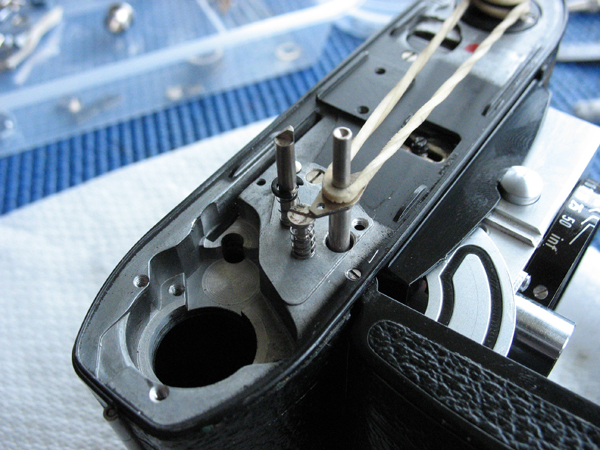 Lock and release levers back in place.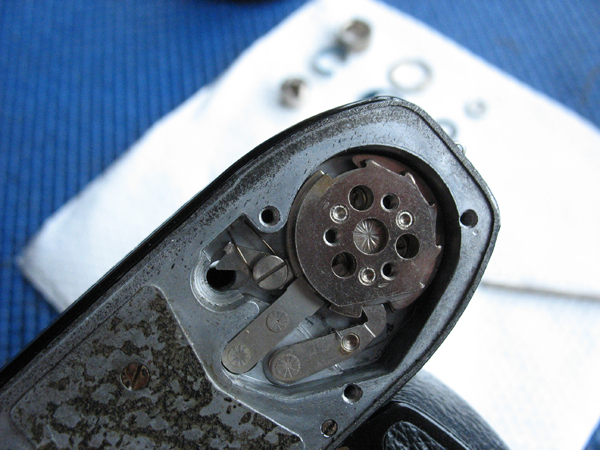 And the rewind button catch, spool and advance shaft.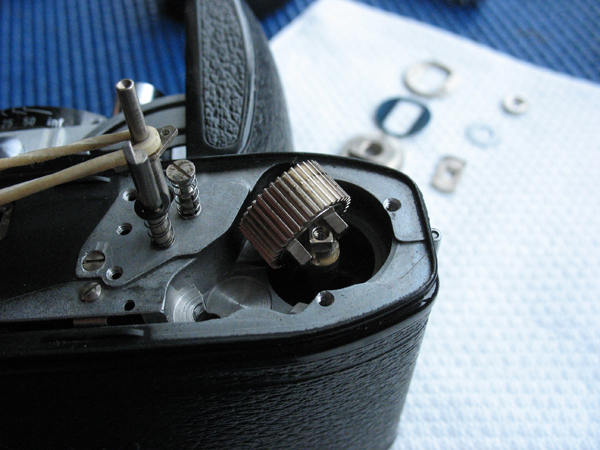 The clutch assembly ready to drop in.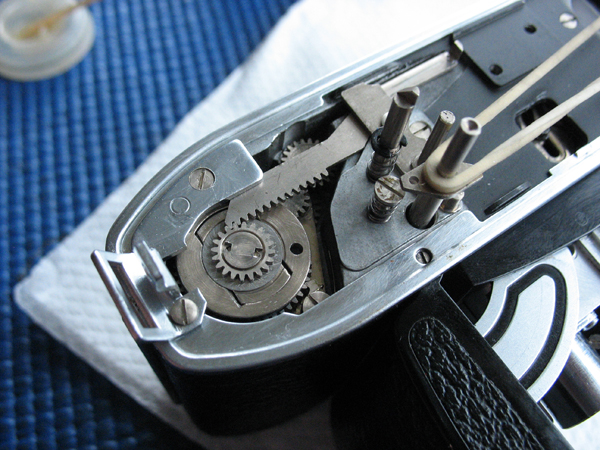 Upper film advance components and the shutter-cocking rack assembled.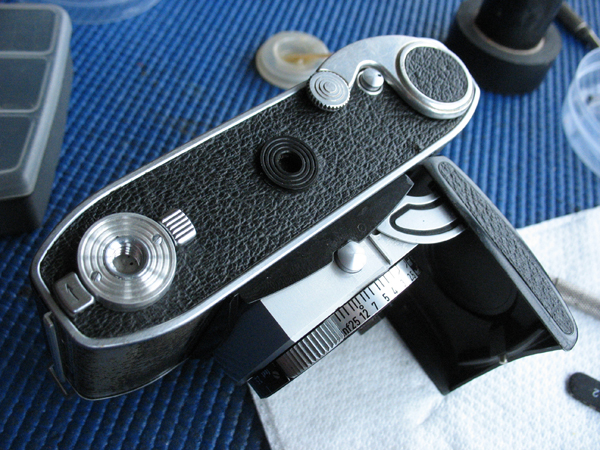 Leatherettes back on the base.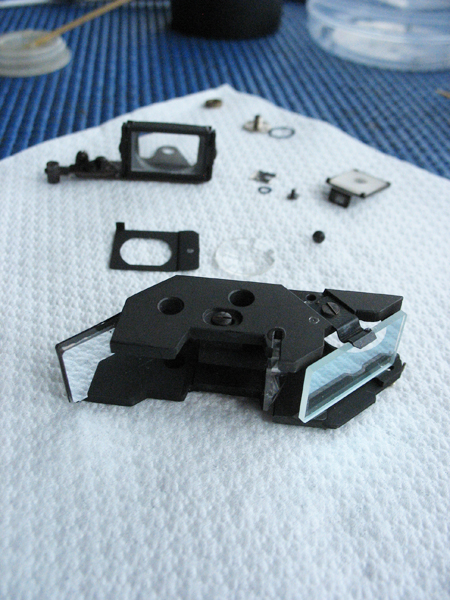 Rangefinder stripped for cleaning.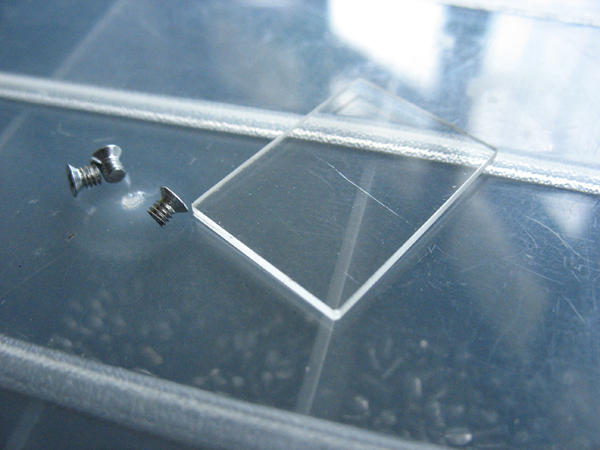 Apart from replacing the inappropriate screws, just one of the viewfinder windows needed replacement because of an ugly scratch through the middle.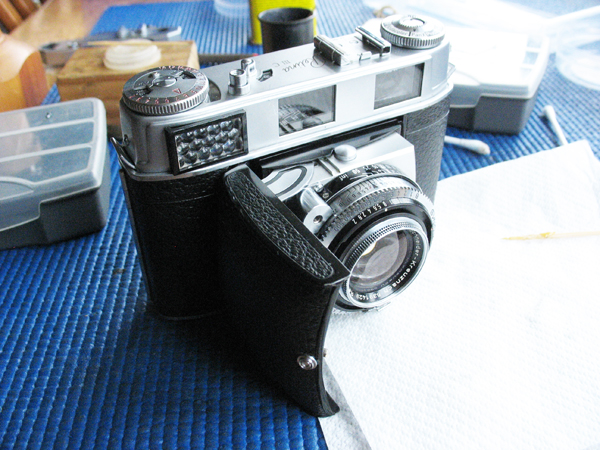 All back together and ready to go home.