Chris's camera pages
Don't be embarrassed if your D.I.Y project goes wrong
Perhaps you started repairing your own camera, but things didn't go quite as planned. All is not lost, since I have to strip a camera down to service it anyway, I can rebuild your Retina or Retinette and return it to you working correctly again.
Here is tidy example of the Retina IIc, fitted with a Schneider-Kreuznach Retina-Xenon 50mm f/2.8 lens. Everything is working just as it should, a nice rangefinder camera fit to put it into the display case, or one that will make a great user.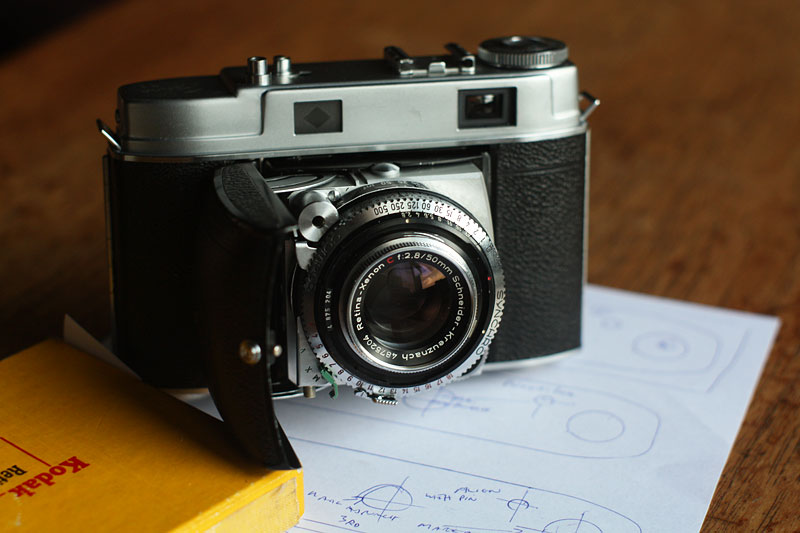 This nice Retina IIc was actually given to me to use as parts. By the time I got it the top cover, shutter-cocking rack and the rewind knob assembly had already been taken to use in another repair project.
Since the camera seemed to be in great condition, I decided instead to rebuild it, replacing the missing parts with pieces from my spares. Here you can see what it looked like before I received it, and as it was sold on eBay.
As it happens, a few things here had been dismantled more than neccessary, and I can identify a number of screws that didn't need to be removed, but I would still need to strip the camera down much further than this during a normal service. The main work dismantling the camera pictured below actually still needed to be done.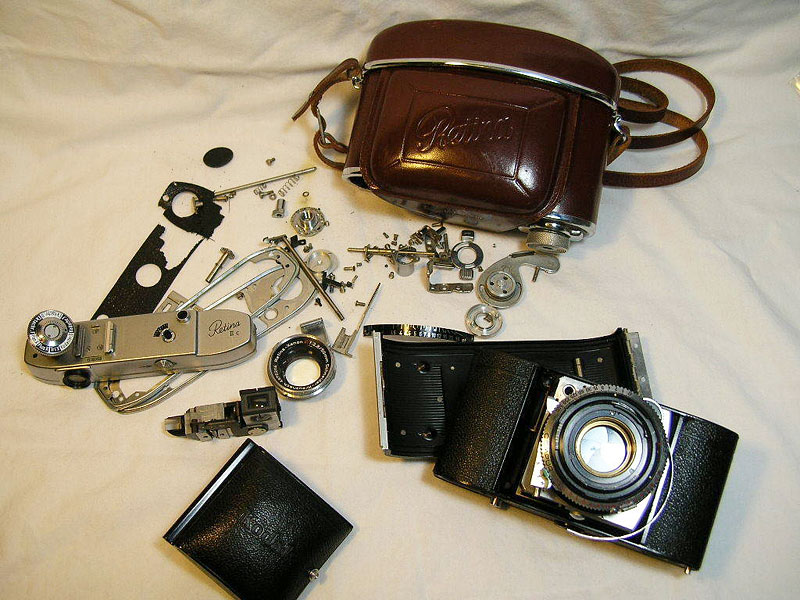 photo courtesy of Dan Heimann

I don't get many jigsaw puzzles like this to do, one or two a year perhaps, but as long as a camera has been carefully taken apart, as this one had, and as long as that all the major parts are present, then rebuilding the camera is not very difficult for me, and it is a much more satisfactory outcome than simply throwing a disassembled camera away, or hiding it in the cupboard!
Let me know if you would like me to reassemble a jigsaw puzzle for you....and here are a couple more 'jigsaws' that had been sent here.