Chris's camera pages
Pentax Spotmatic II with mirror-lockup feature.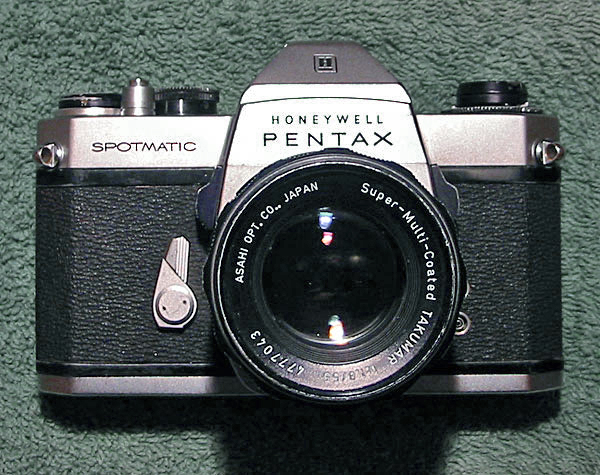 Pentax Spotmatic II
Not many Spotmatics were made like this one that looks like it has two light meter switches. This is one of the rare examples of a Spotmatic with the mirror lock-up feature.From what I've read elsewhere on the 'net this feature was only available as a modification from Honeywell in the USA. I don't know if you could order a new camera with mirror lock-up, if you could have a Spotmatic you already owned modified, or if both options were available.This camera needed a few repairs to get working properly and so I've had the opportunity to investigate the mirror lock-up mechanism. It certainly appears to be a post manufacture modification to me.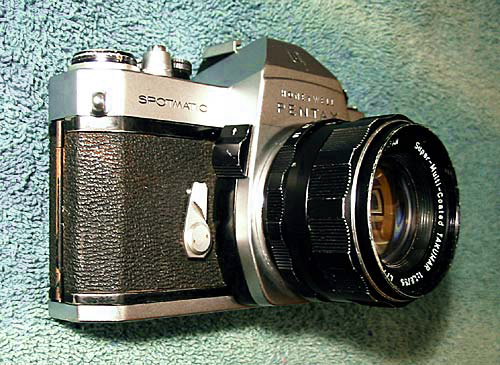 The mirror lock-up button is pretty much a duplicate of the meter switch on the other side of the mirror-box.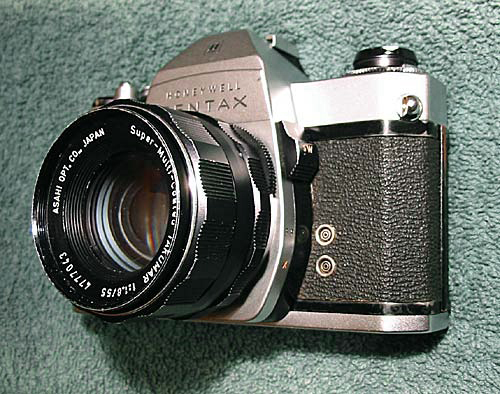 The only obvious difference between the switches is that the meter switch is marked "SW" while the mirror lock-up button has only the arrow.