Chris's camera pages
Bolsey B2
This compact 35mm rangefinder camera was manufactured between 1949 and 1956.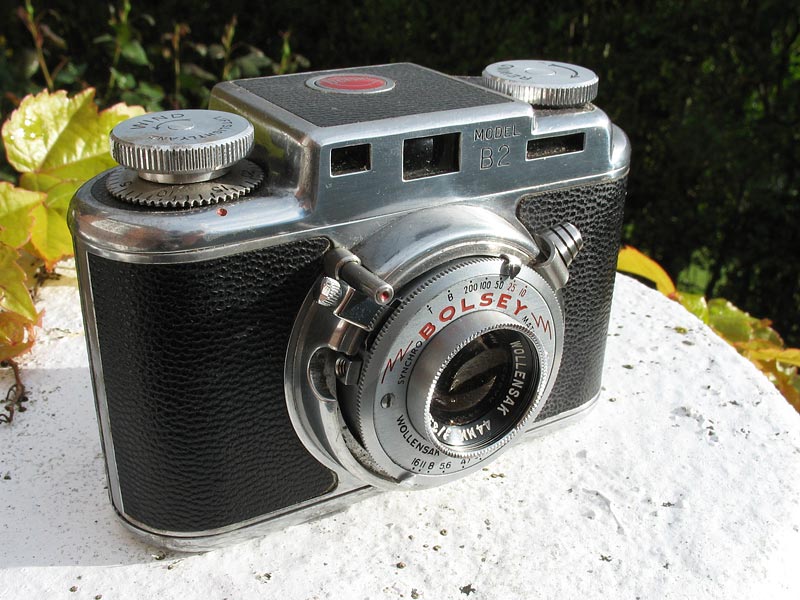 The Bolsey B2 is fitted with a Wollensak 44mm f3.2 lens in a Synchro-Matic shutter. The rod with the red dot in the centre, seen here on the front of the camera, retracts when the film has been advanced, allowing the shutter release arm to complete its upward stroke, so arming the self-setting shutter for an exposure.The main body, top cover and the one-piece back & base are all aluminium die-castings.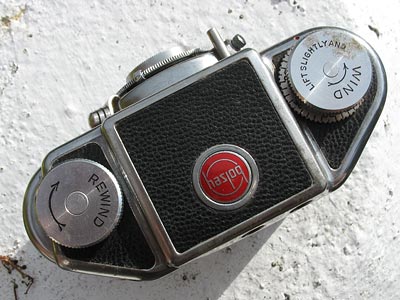 Bolsey B2 instruction manual on Mike Butkus' excellent website.