Chris's camera pages
Ihagee Exa IIa
Manufactured around 1963 this SLR has a fixed prism, with a split image focus aid, and it has a vertical-run focal-plane shutter with speeds from 1/2 to 1/250 seconds.This camera has the same bayonet mount as the more sophisticated Ihagee Exakta cameras. Shutter speeds are set on the dial surrounding the rewind knob, while on the top of the advance lever, there is a frame counter set into the centre, and around the outside is a film speed reminder dial.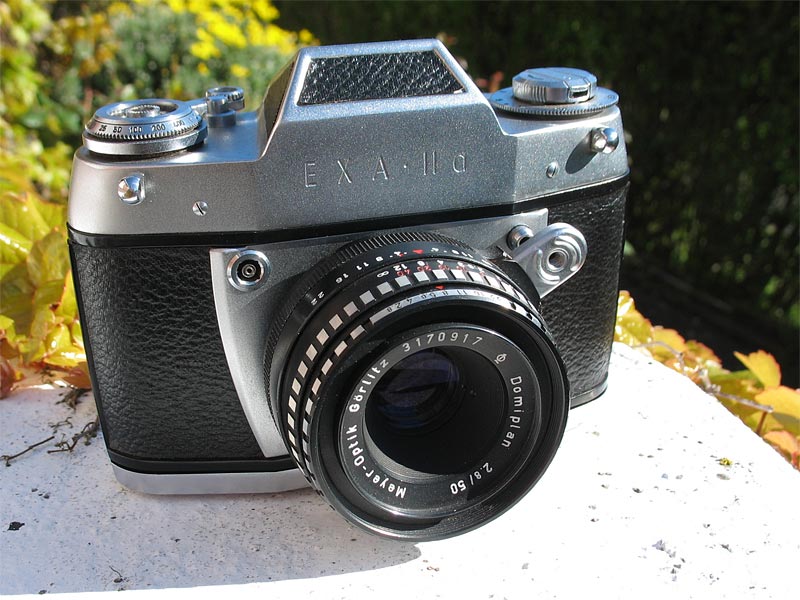 This example is fitted with a Meyer-Optik Domiplan 50mm f/2.8 lens.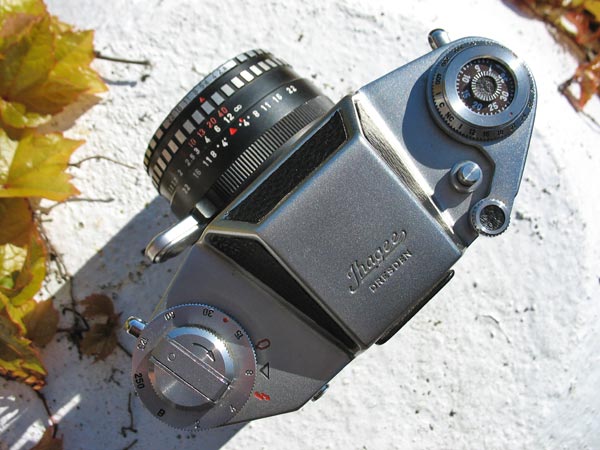 Something to be aware of if handling an Exa IIa is the shutter release lock, a small tab on the back of the top cover to the left of the finder. It is very easy to move it accidentally with your thumb, locking the release. Unlock by rotating the tab to cover the exposed red dot.