Chris's camera pages
Fed 1
A copy of the 1932 Leica II, the Fed 1 was made from 1934 for the next twenty years. This a fairly early one, known to collectors as the model 1b, and from what I've read on Wikipedia and elsewhere, was made in 1935. The lens mount is the standard 39mm Leica-thread size.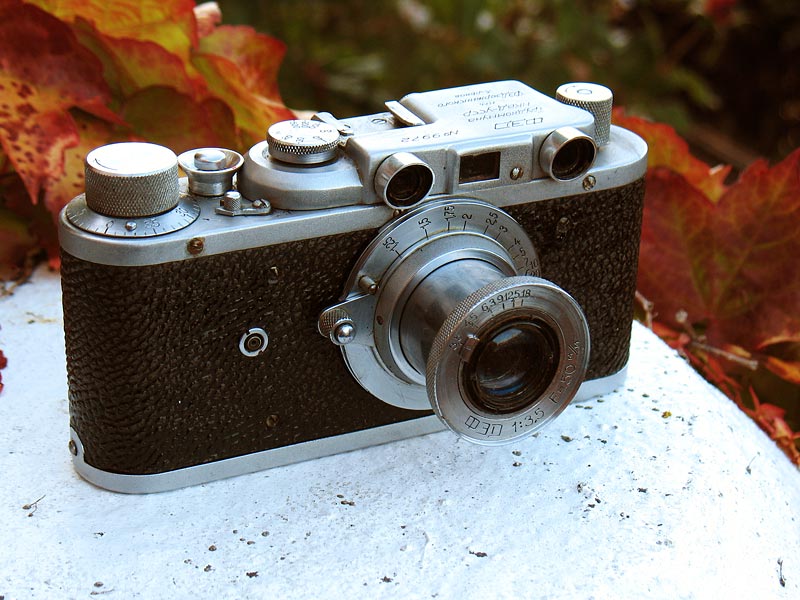 This one has a 50mm f/3.5 Industar 10 lens which is in a collapsible mount, making the camera very pocket-able.
As you might have noticed, a flash synch port has been added to the front at some time. Another modification is the addition of 'lens hoods' over the front rangefinder windows. I've not seen these before elsewhere, they are just tube cut to shape, painted black inside, and are a tight push-fit over the r/f windows.