Chris's camera pages
Asahi Pentax ES & ES II
The Asahi Pentax ES was made around 1972, and the ES II a year or so later. The ES, in particular, had a reputation for unreliability, although I certainly found my one to be a great picture-taker.
The cameras differ from the normal Spotmatics of the time in having electronically-controlled shutters, and having aperture priority automatic exposure. This gave a certain advantage in taking photos in changing light conditions compared to using match-needle manual TTL metering.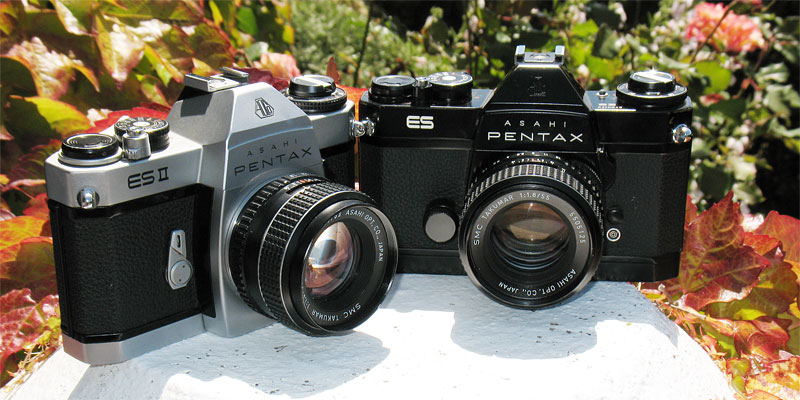 Usually found with an f/1.4 50mm SMC Takumar lens.