Chris's camera pages
Photo Binocular 110
This combination binoculars and camera was marketed by American Rand, and was made by Sedic Limited.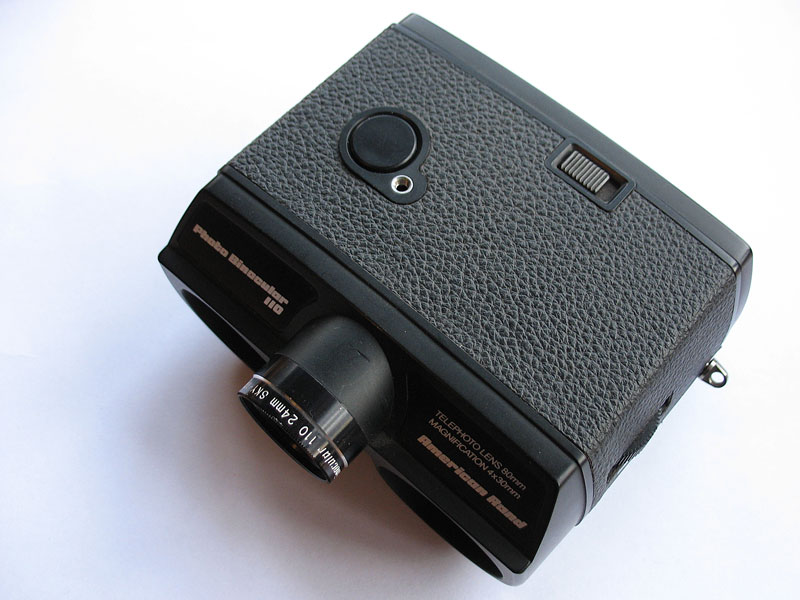 Made around 1980, the binoculars are 4 x 30, and the camera is fitted with an 80mm lens, which should give much the same field-of-view that a 160mm lens would if fitted on a 35mm camera.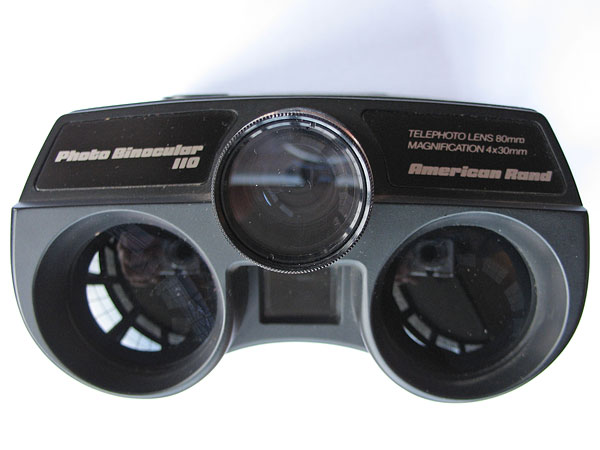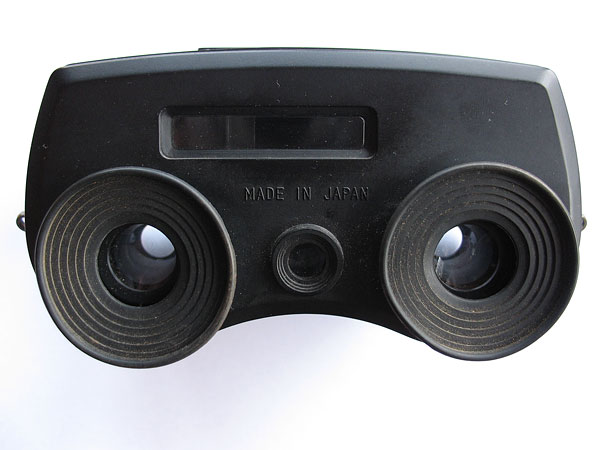 The camera takes 110 size Pocket Instamatic film, has a fixed shutter-speed, which is probably around 1/125 second. The aperture is also fixed, probably around f/11.