Chris's camera pages
Praktiflex FX
Manufactured between 1953 to 1954, this 35mm SLR camera is apparently a name variant of the Praktica FX. It has a waist-level finder, and a horizontal-run focal-plane shutter with speeds from 1 second to 1/500 second. The camera is fitted with an Isco-Gottingen Westanar 50mm f/2.8 lens with a stop-down aperture.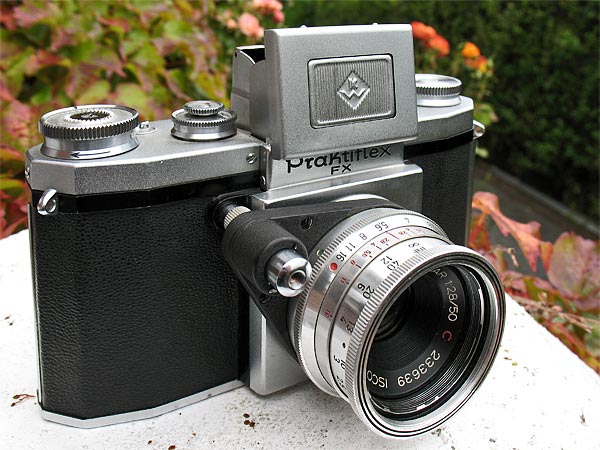 Here you can see the flip-up magnifier for the waist-level finder. With both the front plate and the flip-up magnifier swung up out of the way, the hood forms a simple sports finder.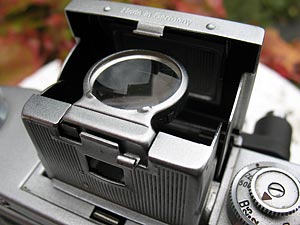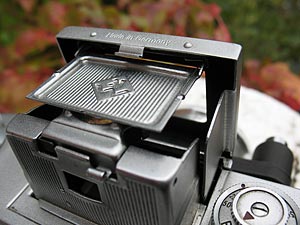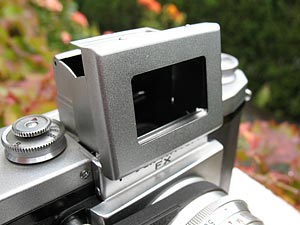 Praktiflex FX instruction manual on Mike Butkus' excellent website.