Chris's camera pages
Rollei 35S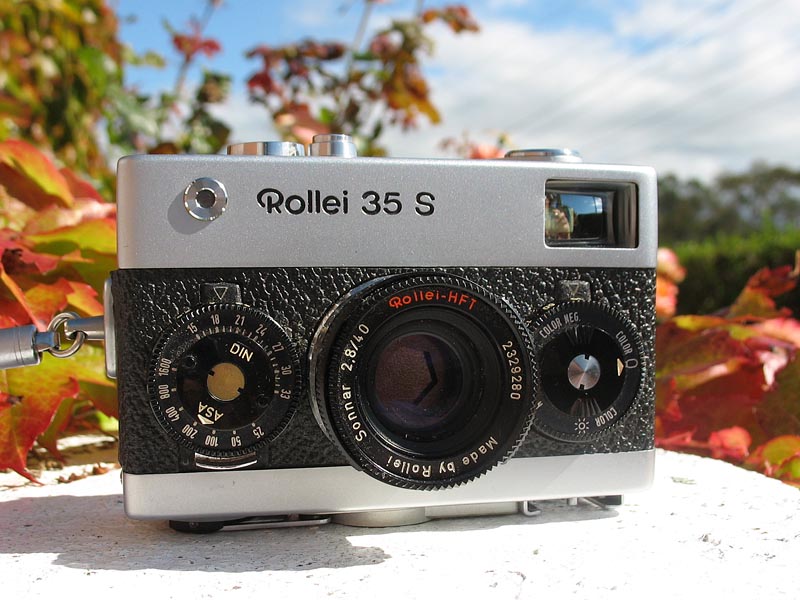 This very compact full-frame 35mm camera was made in Singapore between 1974 and 1980. This model was introduced after the very successful original Rollei 35, which then was renamed the Rollei 35T once the 35S joined the stable.
It is fitted with a five-element Rollei Sonnar 40mm f/2.8 lens, which is unit-focusing, not front-cell focusing like the Rollei 35 or 35 T. The mechanical leaf-blade shutter has speeds from 1/2 to 1/500 second and a B setting. The aperture setting, shutter-speed, and the film-speed setting for the meter are all set with the dials on the front of the camera body. The only control on the lens itself is the focus.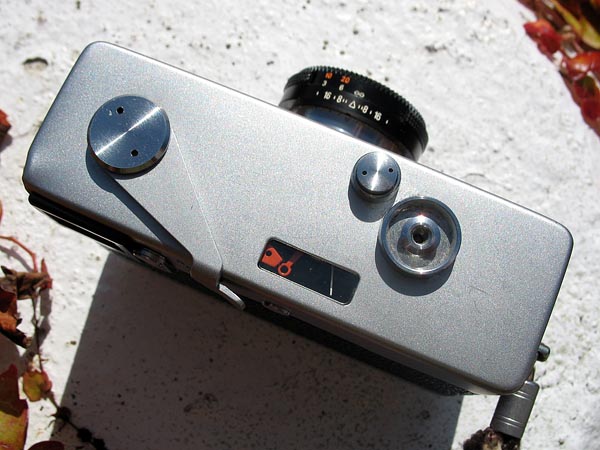 The coupled exposure meter needs a now-unavailable mercury cell, or a modern equivilent.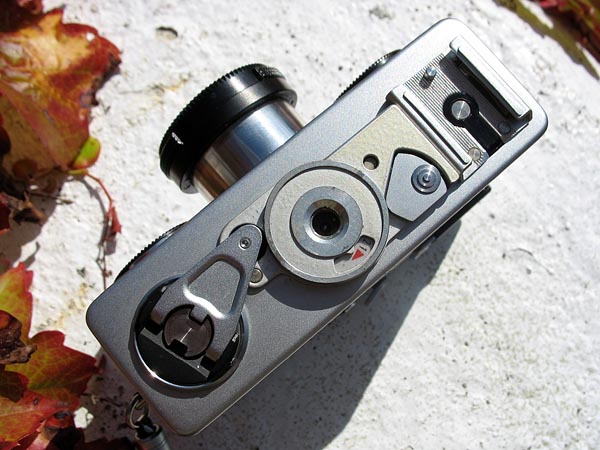 The base of the camera has the rewind lever, frame-counter, back-latch, and the oddly-placed flash shoe.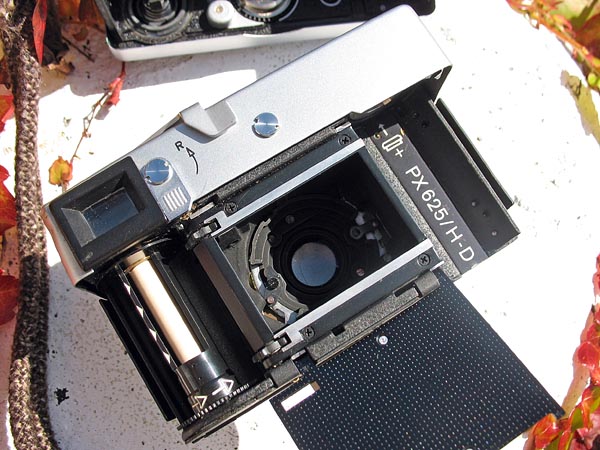 The back and base are one piece, and this slides off for film loading, much like on a Braun Paxette. The mercury or equivilent cell for the meter is fitted into a case at the top of the recess for the film cassette.
One curious thing with the Rollei 35 cameras is that they are very often found with one or more corner of the top cover stoved in, and this example is no exception to the rule. I have always put this down to people reacting in surprise, and fumbling their grip on the camera, when first picking it up because the Rollei 35 is heavier than its size would suggest.
Rollei 35 instruction manual on Mike Butkus' excellent website.