Chris's camera pages
Agfa Silette
Manufactured in 1953 this neat 35mm viewfinder camera is fitted with an Apotar 45mm f/3.5 lens in a Compur-Rapid shutter. Film advance is by single-stroke rapid-wind lever.
I also have an almost identical camera fitted with a Pronto 1/25 to 1/200 sec. shutter with a self-timer.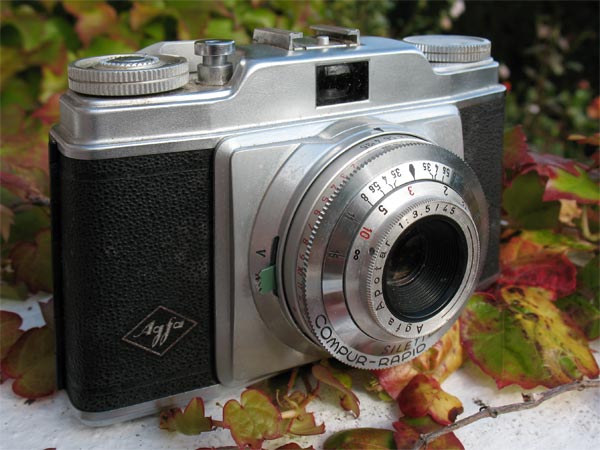 The Silettes were well-made, and well-specified cameras, capable of returning fine pictures.
The Apotar lens is of a triplet design, and performs well in practice.
Agfa Silette instruction manual on Mike Butkus' excellent website.