Chris's camera pages
Agfa Super Silette
Manufactured in 1955 this well-specified fixed-lens 35mm rangefinder camera is fitted with a Solinar 45mm f/3.5 lens in a Synchro-Compur 1 to 1/500 second light value shutter with self-timer.
The Solinar was a high-quality four-glass lens broadly similar in performance to a Zeiss Tessar or Schneider Xenar.
An almost identical camera to this would have been sold as an Ansco Super Memar in the States.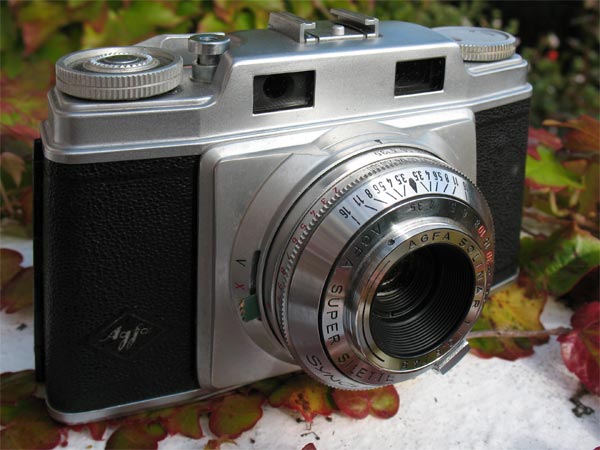 Agfa Super Silette instruction manual on Richard Urmonas' excellent website.