Chris's camera pages
Kodak Retina Ia (type 015) for sale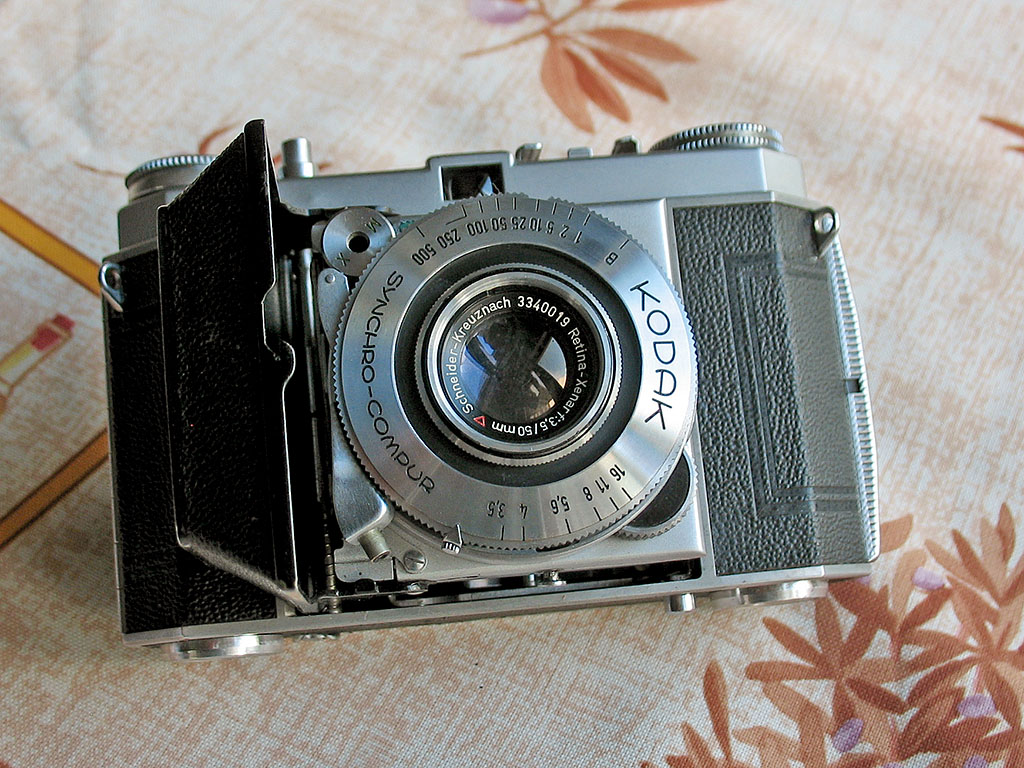 The Retina Ia is a great camera to keep in your pocket, less bulky than its big brother the Retina IIa since it has a lower-profile top cover, and the front 'door' covering the shutter and lens assembly doesn't stick out quite so far.The camera is easy to use, with the top-mounted film advance lever, and the 50mm f/3.5 Schneider Retina-Xenar lens is capable of producing great results.The shutter is a Synchro-Compur with speeds from 1 to 1/500th second and it is synchronised for both bulb and electronic flash.This is a nice example of this popular Retina model. I have serviced it so it is all working correctly and is ready for immediate use.The usual paint loss around the back door edges. Complete with leather case.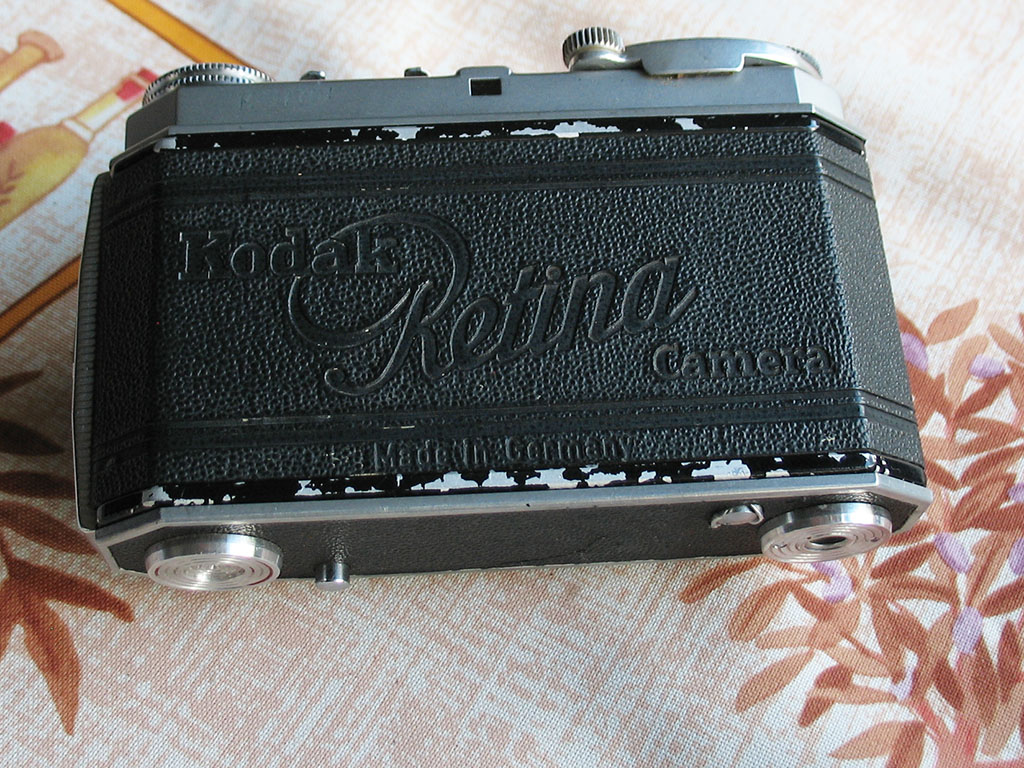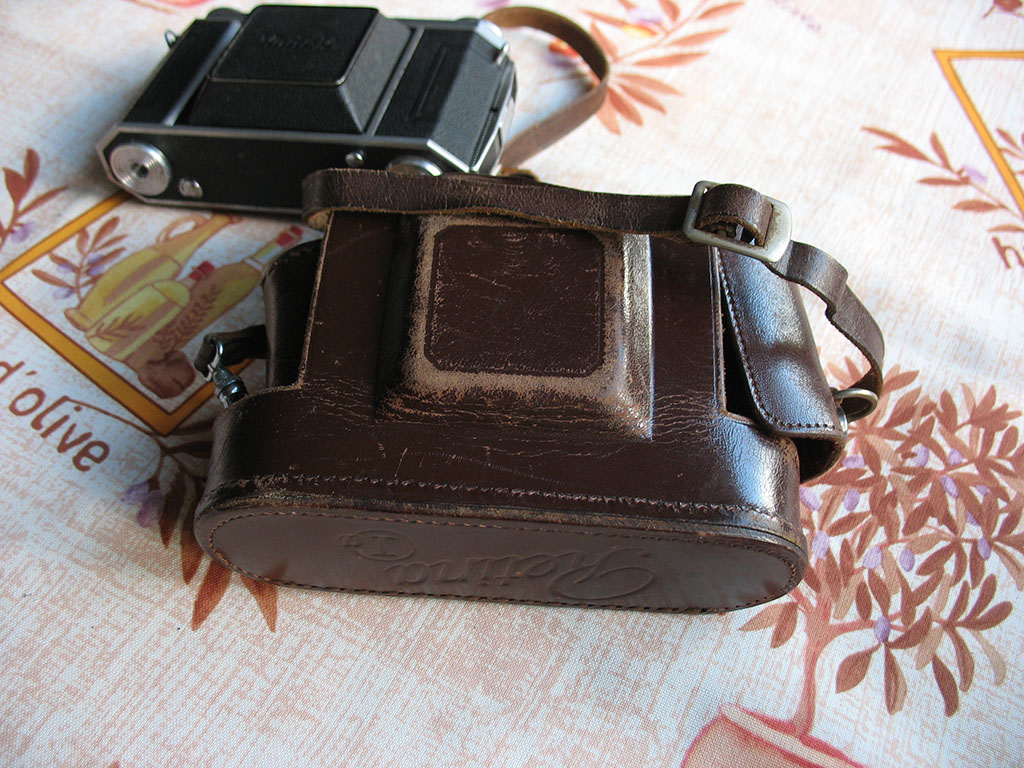 For sale at NZ$165.00, airmail postage to the North America or Europe will cost NZ$35.00.
Please check my swap page for other Kodak Retina cameras, lenses and accessories.