Chris's camera pages
Carl Zeiss Jena Triotar 135mm f/4 M42 mount lens for sale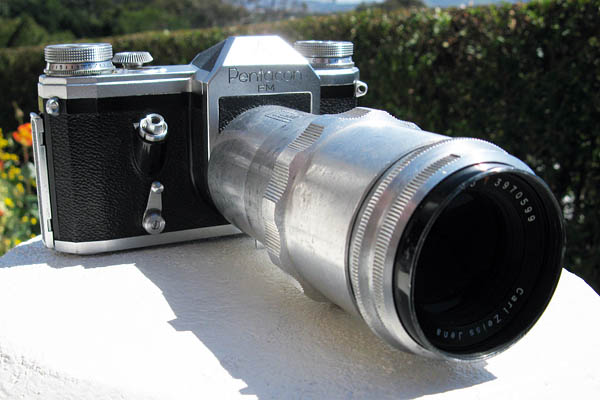 A classic long focal-length lens in M42 mount, shown here on my Pentacon FM.The lens is in good condition, the diaphragm is smooth, as is the focus helical and the glass looks good too.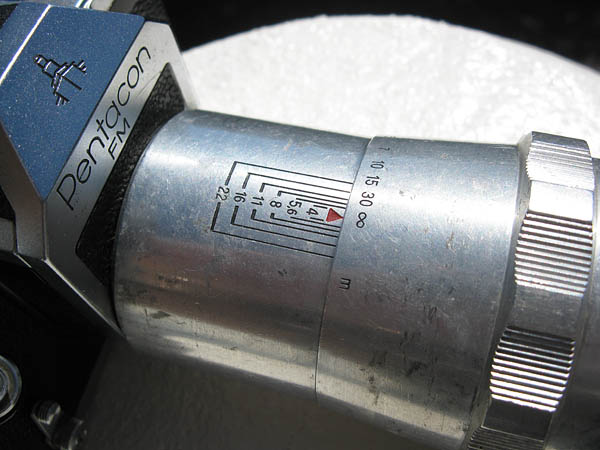 Complete with a Carl Zeiss front cap, and a plain rear cap which may or may not be the original, since it has no markings.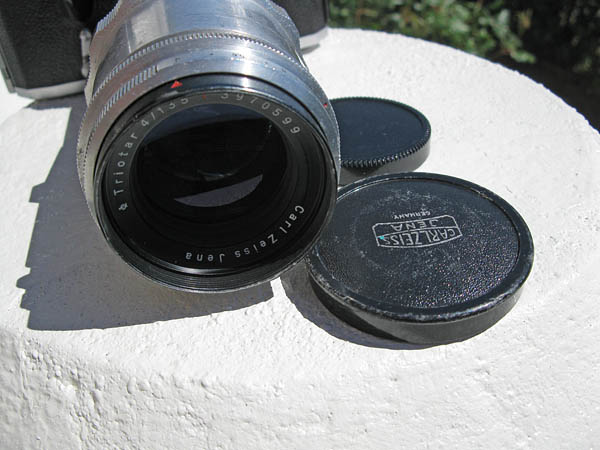 For sale at NZ$95.00, airmail postage to the North America or Europe will cost NZ$25.00.
Please check my swap page for other cameras, lenses and accessories.