Chris's camera pages
Canon camera holder for sale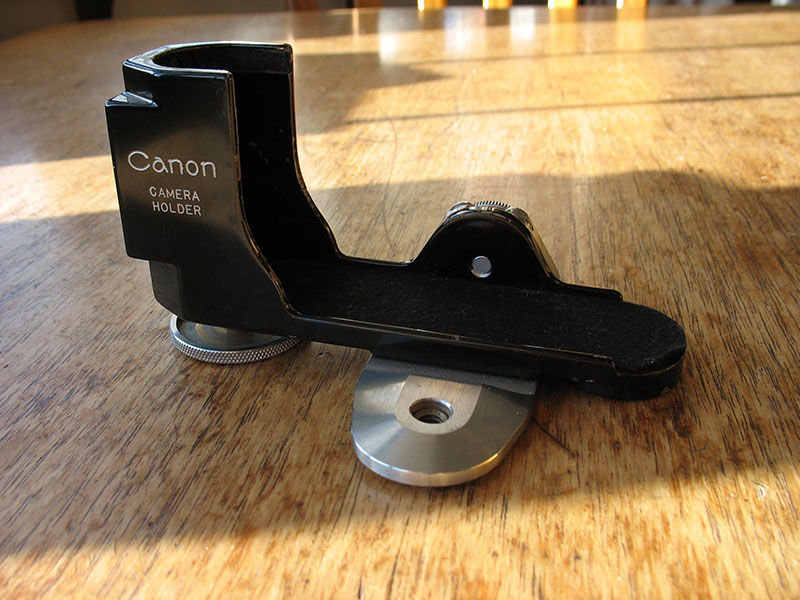 This camera holder from Canon was made to suit their early 35mm rangefinder cameras. I bought this for my Canon IVSB2, but it isn't for that model unfortunately. My camera has a 1/4" tripod socket thread, and this camera holder has the earlier 3/8" thread screw instead. If your Canon rangefinder camera has a 3/8" tripod socket thread, then this is what you need.The camera holder was used to centre a camera over a tripod head. As you probably know, a Canon rangefinder camera, like other Leica types, has the tripod mount at one end of the baseplate.
sory lenses.The camera holder is a solid piece of engineering, and is probably quite rare. That shiny chrome mount with its useful spirit level can be mounted either on the base as shown in the photos, or on the end of the holder to allow the camera to be mounted to a tripod in portrait orientation.
For sale at NZ$45, airmail shipping to the States or Europe will cost NZ$25, somewhat less to Australia.
Please check my swap page for other cameras, lenses and accessories.