Chris's camera pages
Kodak Retinette f for sale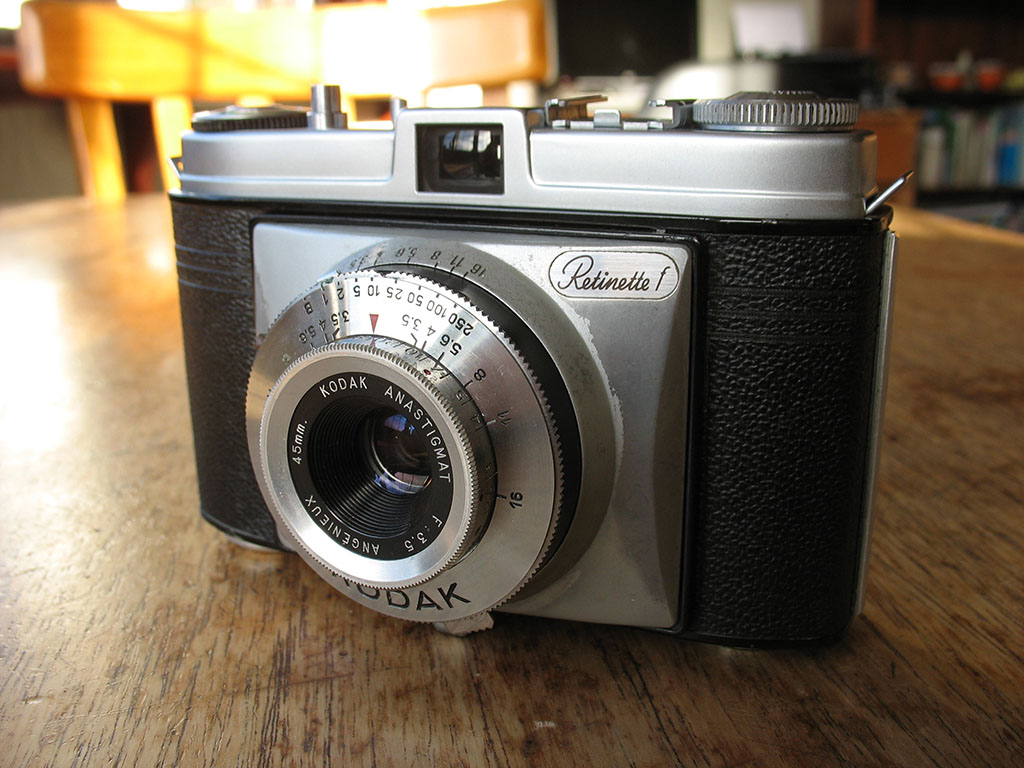 One of the less-common Retinettes, the Retinette f is a model made especially for the French market.It is much the same as other type 022 Retinettes except it is fitted with an Angenieux Kodak Anastigmat 45mm f/3.5 lens in a Kodak shutter, which certainly adds a bit of interest.
I have serviced this one, so the camera works as it should.A nice clean example, with the usual loss of the finish on the shutter mount. For sale at NZ$150, airmail to North America or Europe would add $35.
Please check my swap page for other cameras, lenses and accessories.