Chris's camera pages
Voigtlander Vito II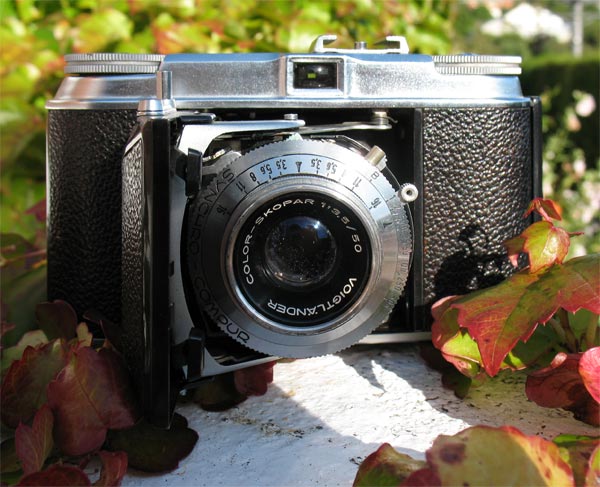 Manufactured from 1950 to 1954 this well-made 35mm folder is fitted with a Color-Skopar 50mm f/3.5 lens in a Synchro-Compur shutter.
These cameras were also fitted with Prontor-S, Prontor-SV or Compur-Rapid shutters.
Early examples do not have the fixed accessory shoe like this one, instead they had a push-on shoe. I'm not familiar with it myself, but I suspect that while it would have been fine with small accessories like Voigtlander's 'Kontur' finder, or perhaps a shoe-mount rangefinder, it may have been prone to coming adrift with a larger item, like a shoe-mount flash.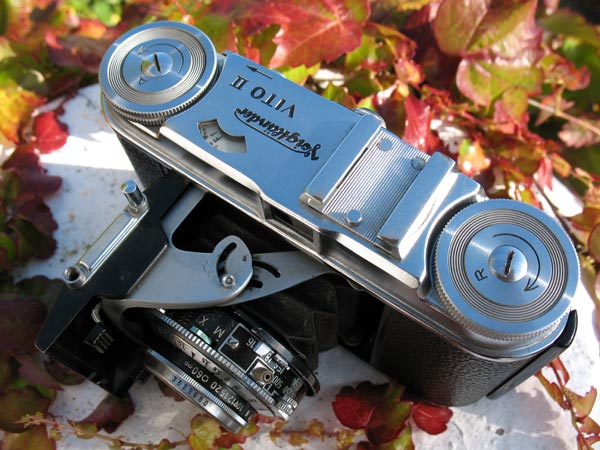 Voigtlander Vito II instruction manual on Richard Urmonas' excellent website.
Back to Camera List